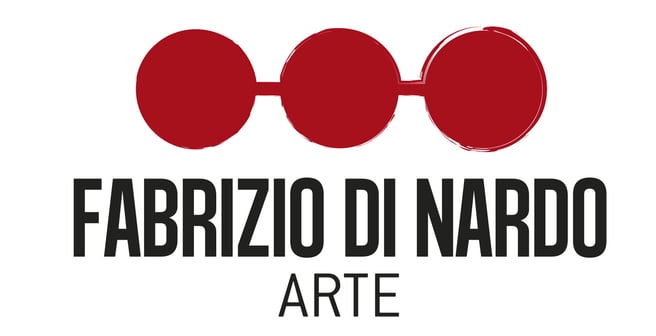 "The dignity of the artist lies in his duty to keep alive the sense of wonder in the world"
– Gilbert Keith Chesterton
Fabrizio di Nardo was born in Rome in 1966, attracted by art since childhood, he directs his expressive potential towards an articulated artistic research on material modification, free from academic dogmas, he focuses his creative poetics on the transformation of materials, an ineluctable fulcrum inspiration and confrontation. Di Nardo's artworks arise from the continuous dance between the artist and the chosen materials, heavy woods that he scratches, stabs, empties and fills with resins, sands and colors.
Di Nardo reached complete artistic maturity with the exhibition "De-contaminations" in 2016 and immediately after with the cycle of works, called "Asomaterica", to continue in 2018 with a personal exhibition "in black".
Fabrizio Di Nardo's expressive research appears as an unstoppable path that unfolds seamlessly and with harmonious coherence over the years, maintaining the vital momentum of the beginnings and the instinctive approach to matter that characterize the artist's modus operandi unchanged.
Fabrizio Di Nardo's alchemical language, as dry and essential as a chemical formula, has an extraordinary strength.
Di Nardo's artworks are placed between pictorial art and sculptural art. Tactile artworks and refined forms become irresistible sensory inputs for those who come into contact with Di Nardo's artworks, very powerful energy centers from which it is impossible to escape.
Materic artworks, born from a material in the "raw" state, wood, decidedly natural, which is worked, chipped, shaped, cut, segmented, peeled, painted, watered and colored to make it a artwork full of wonder ... left to live with its original, natural color; much more is instead painted colored with brushstrokes of acrylic colors which have in themselves the gift of providing an effect of intense brightness and which create real layers of matter on the wood: living matter on living matter ... to all this is often added the use of another natural element par excellence, sand, which is spread out and distibuted.
The result of all this artwork is a artwork that you have to look at and contemplate by moving around it, letting yourself be enveloped, looking at the strange effects that the lights create with the different materials, with the different combinations of color and matter together.
The artwork is felt, touched, observed, breathed, perceived as an unstoppable flow of emotions that enhance the deep side of the perceptive capacity of the viewer who therefore participates as an active subject, in turn necessary and creative, in the final definition of the meaning proposed by the artist.
INTERNATIONAL PRESTIGIOUS CONVOCATIONS
XII International architecture exhibition "La Biennale di Venezia" - 2010 VENICE
54° International Art exhibition "La Biennale di Venezia" - 2011 ROME
PERMAMENT EXHIBITIONS IN NATIONAL MUSEUMS
Permanent Exhibition Museo Fondazione Roma - Palazzo Sciarra ROME
Permanent Exhibition Mu.Ma (Musei del mare) GENOA
EXIBITHIONS ABROAD
Cipriani 42nd St. (personal exhibition) - 2010 NEW YORK
Les Anges De La Mode (personal exhibition) PARIS
Exhibition EPICENTRO Project TOKYO
NATIONAL PRESTIGIOUS EXHIBITIONS
Museo Macro (personal exhibition) - 2011 ROME
Auditorium Parco della Musica (personal exhibition) ROME
Biblioteca Nazionale Centrale - 2012 ROME
Casina Valadier - Villa Borghese (personal exhibition) ROME
Aranciera di Caracalla (personal exhibition) ROME
Palazzo dei Congressi (personal exhibition) ROME
Spazio NOA - 2012 MILAN
Museo della Commenda di Prè - 2013 GENOA
Palazzo del Viminale Sala Conferenze (personal exhibition) - 2014 ROME
International Rome Polo Challenge ROME
Institutional headquarters of the Lazio region (personal exhibition)ROME
Spazio Ikonos (personal exhibition) ROME
"Fuori Salone" MILAN
Palazzo FABI via del Babbuino (personal exhibition) ROME
Spazio Veneziano Coppedé (personal exhibition) – 2016 ROME
Galleria Incinque Monti (personal exhibition) ROME
Parco della Musica, Arts in Rome Experience ROME
Loft Gallery Spazio Mater, Solo Exhibition (personal exhibition) – 2018 ROME